A collection inspired by the city. All cities but specifically a city close to our hearts, London.Lights twinkling from tall buildings and the bustling roads with their shiny black cabs. When the day comes to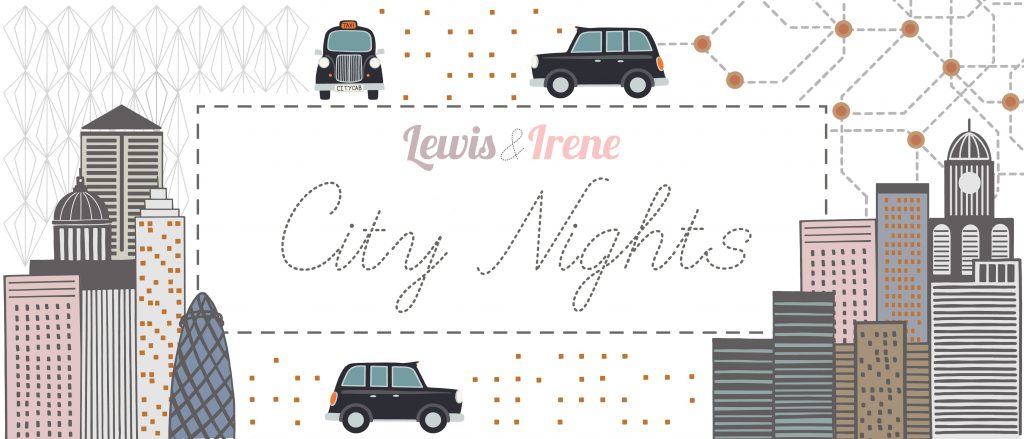 A collection inspired by the city. All cities but specifically a city close to our hearts, London.
Lights twinkling from tall buildings and the bustling roads with their shiny black cabs. When the day comes to an end the city sparkles. Designed with metallic elements …
Lewis & Irene have released their stunning new collection, enhanced with subtle metallics, along with another winning themed quilt pattern.
This collection includes city buildings, black cabs, and an underground inspired graphic, along with both an architectural and pavement blender, with a selection of coloured backgrounds that blend well with the silver and copper tones running through all the fabrics.
Three different designs in the free quilt pattern will help you to co-ordinate your colours to maximum effect, while creating quilt blocks reminiscent of city buildings.
https://www.lewisandirene.com/portfolio-items/city-nights-quilt/