View this collection on Tudor Rose Patchwork Bees seem to continue to be on-trend in 2020. Who doesn't love reminding of summer and the importance of these little winged visitors to our gardens? We're delighted
View this collection on Tudor Rose Patchwork
Bees seem to continue to be on-trend in 2020. Who doesn't love reminding of summer and the importance of these little winged visitors to our gardens? We're delighted to have new stock of this wonderful collection from DT-K Signature at Studio E. The palette consists of golden yellows, creams and warm browns. Buzzing bees, bee hives and honeycomb designs are some of the coordinates for this line. The feature print is a block pattern with six ten-inch blocks that all feature a different scene.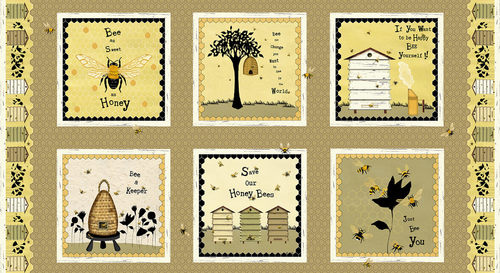 We've got oodles of ideas for projects using this charming fabric, AND Studio E have designed a free quilt pattern to show this fabric off to it's full potential.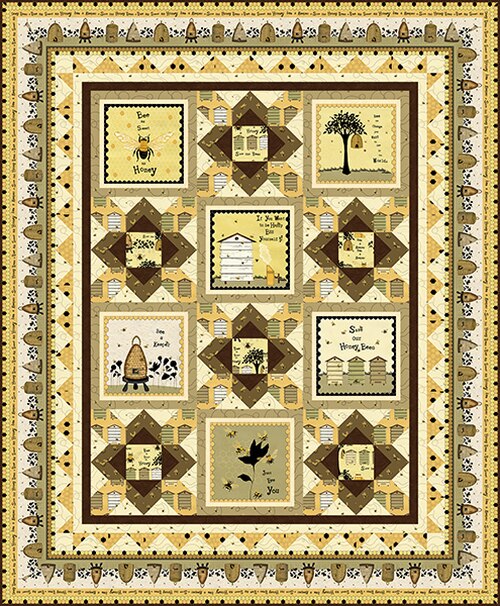 The instructions provided are very clear and comprehensive making this lovely quilt achievable by any enthusiastic beginner.
You can find it here – and make sure you have a look at some of the other free projects offered by Studio E while you're there.
Click here to find the Bee A Keeper collection on our website