Well no, but panels and fabrics are arriving thick and fast so that we can all be ready in time. Gifts created and decorations made. Today, I'm at the sewing machine making Christmas Stockings. It's
Well no, but
panels and fabrics
are arriving thick and fast so that we can all be ready in time. Gifts
created and decorations made.
Today, I'm at the sewing machine making Christmas Stockings.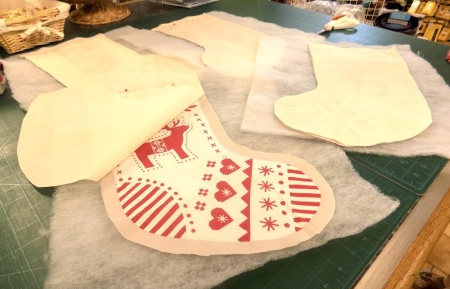 It's a bit of a chore, however, to find inspiration when the sun in beating down and the temperature
is topping 26 degrees C. Not that I'm complaining about the sun at all, just finding it hard to think in
terms of Christmas and the Winter season.
What embellishment will enhance the stockings? Do I go for glitz and sparkle or something more
subtle? It is a Christmas stocking after all so maybe sequins and seed beads. The panel I'm using has
a Scandi feel to it so perhaps embroidery with a bit of glitzy DMC. Watch this space.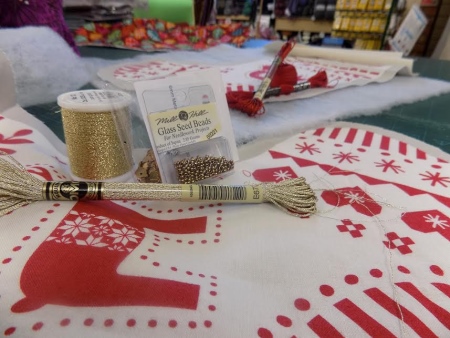 all amazed by how quick and it easy it was to make and customers are loving the end result. Proving
popular already.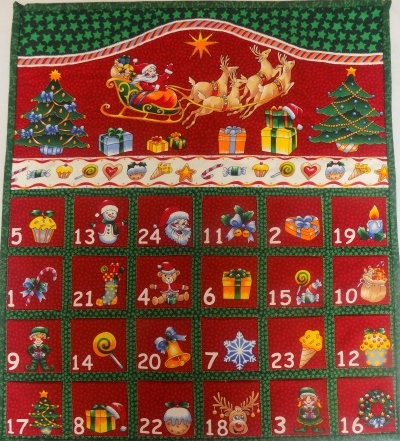 Who else has started getting ready for the festive season? Tell us about the projects you've got in
mind. My mum is making bags for her friends this Christmas, it was cushions last year, and already
has 2 completed. Only 5 more to go!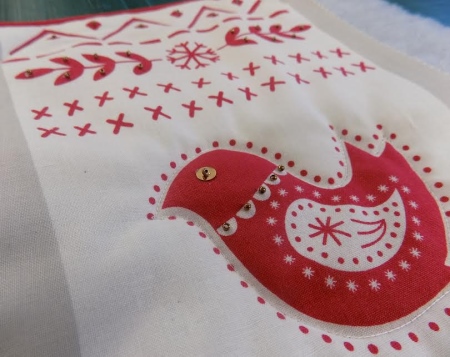 Delighted with the finished result. Only took a couple of hours, computer had to be worked at and
customers had to be looked after in between!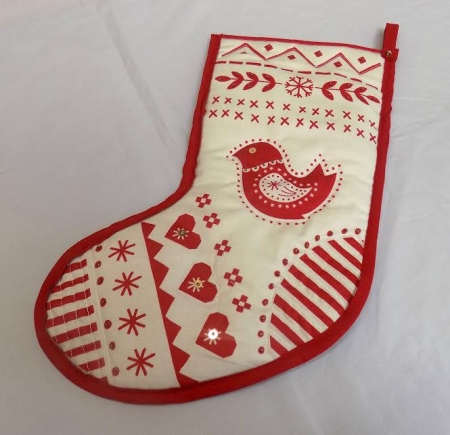 I'll be in touch with my next sewing challenge….Joy