Nothing much has changed, the weather is still dismal and grey.  Sad to say but I still haven't finished my lovely big crocheted throw.  Nearly there, 180 rows done, just the edging to do.  Getting
Nothing much has changed, the weather is still dismal and grey.  Sad to say but I still haven't finished my lovely big crocheted throw.  Nearly there, 180 rows done, just the edging to do.  Getting quite excited now the end is in sight.  It has been quite nice spending a little time each evening on the sofa in front of the TV with my ever-growing blanket keeping me warm.  Spent the day out with my son and 10 other 14 year olds over the weekend paint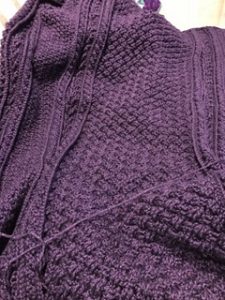 balling.  Well they were paintballing, I sat in the car and crocheted, jumped out into the rain, fed them, sent them off again, jumped back in the car, crochet and repeat.  They all had a brilliant time and were exhausted by 4 o'clock.  I had a marvellous time being able to crochet without feeling guilty that I wasn't doing housework/ironing/vacuuming etc etc.
I have however also been working on a couple of my many UFOs.  Just a few…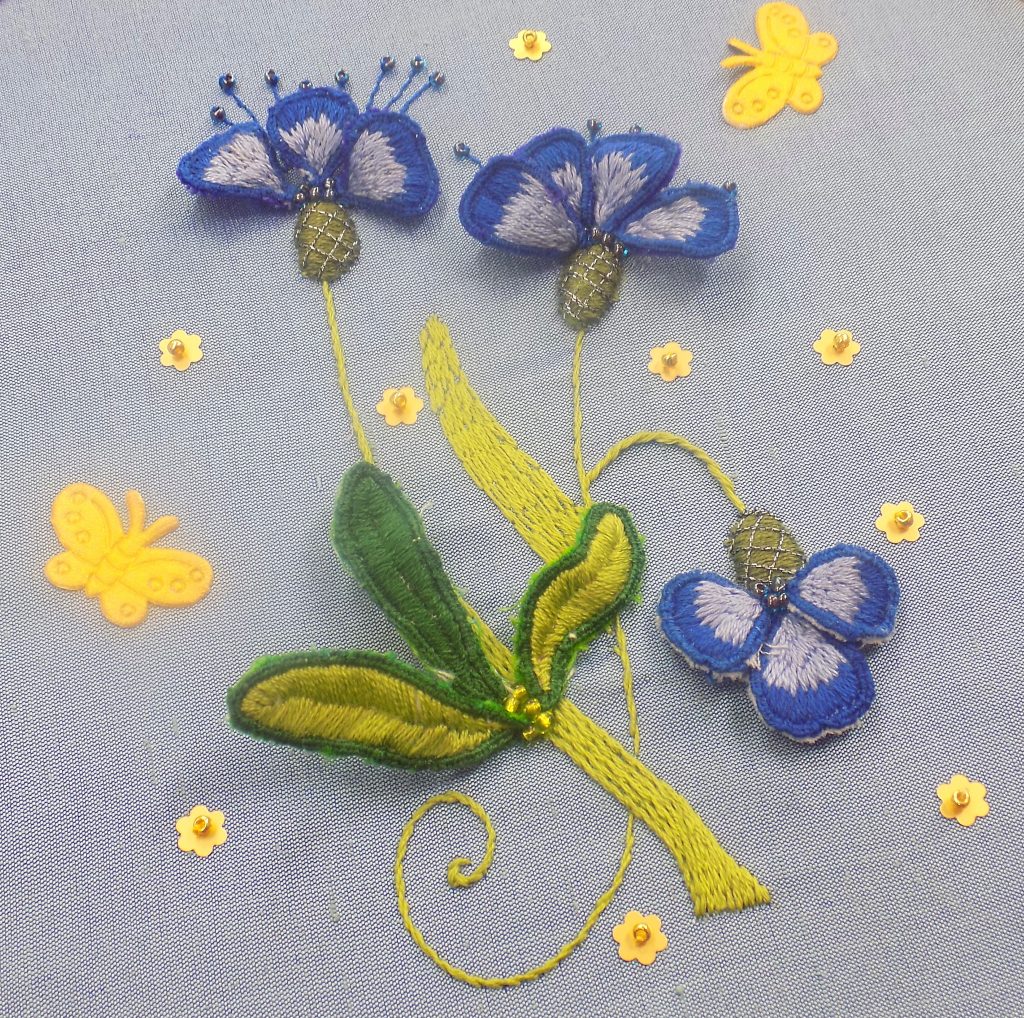 Having finished this lovely little piece, I have rediscovered my love of handwork, I started this stumpwork piece in a class with Kathy Laurel Sage about 18 months ago and I completed it last week. Just waiting for a frame now.  And of course, I'll have to find a home for it.  It has reminded me how much I enjoy cross stitch and embroidery.   And goldwork… and tapestry… and jewellery making in its various guises.
I've joined a monthly group starting next month here at Tudor Rose Patchwork with our new tutor Sue Stallard and I'm very excited about the projects we'll be doing in class.  The samples for each class are lovely and I've had a wonderful day ordering in the beads and crystals we'll need.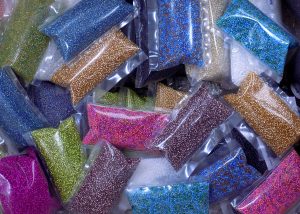 The shipment of Czech delicas arrived on Thursday.  Huge amount of work involved getting them ready for you all but actually thrilled about new projects that are ahead of us.  Not to mention a couple of UFOs too… along with a bracelet and a necklace that need attention.
Help!  There's just too much to do and not enough time.  Maybe if I didn't sleep, eat, work or have to do anything with the children.  And I keep finding more to do.  I belong to a couple of Facebook groups and every day there's a new pattern I'd like to make or new products I'd like to try.  A good job I don't belong to any other social media.  It's just madness.  How do you decide which project, piece you're going to work on next?  Do you try and finish something a section a week whilst working on several others at the same time or just wing it, work on what you feel like that day?