Three Days, New Clothes! with Linda Radley on Saturday 10th February, 10th March and 14th April Make 3 different clothing items on three different days with Linda helping you create a complete outfit and bringing
Three Days, New Clothes! with Linda Radley on Saturday 10th February, 10th March and 14th April
Make 3 different clothing items on three different days with Linda helping you create a complete outfit and bringing some freshness to your wardrobe.
You will make:
A skirt on 10th February
A top for Summer on 10th March
A jacket to finish the outfit on 14th April
Linda will guide you to achieve the best fit and look for you, along with lots of helpful tips throughout the three days.
You can chose from a selection of patterns – which can be purchased from Tudor Rose Patchwork in advance of the course and at a 20% discount!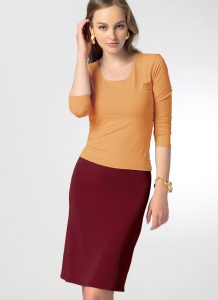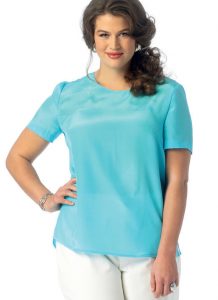 The patterns recommended by Linda are:
M6654 – a classic
skirt in stretch fabric
M6927 – Simple top
M7059, M6970 and M7368 – a selection of skirts, tops, and easy-to-wear jackets.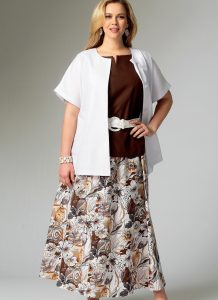 There is a wide range of fabric suitable for the McCalls patterns available at Tudor Rose Patchwork, however the type of fabric you can use may be impacted by it's suitability for the chosen pattern.
At the end of the three days you will have a completed, new outfit, have met lots of new people and really enjoyed your time with Linda.
Each day will run from 10am to 4pm. Book a place here.